Bob Potter
Dec 03
"All companies that grow really big do so in only one way: people recommend the product or service to other people." — The Only Way to Grow Huge - Sam Altman
Nov 19
The road to someday leads to a town of nowhere. — Tony Robins
Nov 11
Baked Calve's Hearts and Sweet Potato Puff were on the menu for a Thursday dinner in 1929. Via the Modernistic Recipe-Menu Book of the Deboth Homemakers Cooking School.
Untitled
Nov 08
"I just found out we're getting a new patient at work who fell through a screen door. He strained himself." — My amigo, Raleigh via FB
Nov 07
"I'm trying to grow old with dignity, but it's difficult."
"What's difficult about it?"
"I don't want to be a burden to anyone. But I spent the 45 most vigorous years of my life paying no heed to retirement, and now I'm running out of 'working years,' and I'm way behind."
Nov 05
Early Tucker Sno-cat "snow jeep" from the 1930s used an auger to drive the vehicle forward.
Location: Somewhere in Sierra Nevada Mountains in Northern California.
Oct 25
"Assume for purposes of discussion that there was widespread drinking at this party," Gansler told the Sun. "How is that relevant to me? … The question is, do I have any moral authority over other people's children at beach week in another state? I say no." — Our society is so confused.

Either choice he makes, the public is going to judge him harshly for making the wrong choice. It would be nice for people in high positions to stand up to the judgers and say, "You know what, you guys (high schoolers) can do better than this. I expect better of you and you should expect better of yourself."

(Source: nationaljournal.com)
The over ambitious David Marx has figured out a way to, get this, make a popsicle in geometric shapes (with alcohol non-the-less). One can presume he was intoxicated while coming up with the idea, but not when developing it. Here's what he has to say about them:
Starting with the shapes, I wanted to show the world that new and other things are possible.
Once you've fully recovered from being enlightened about the things that are possible in this world, there's more (you'll need to sit down for this one):
The ice cream popsicle is such an emotional product and it is also very unique, as it unites ages, genders and countries.
Nuff said.
+ The popsicle was invented by mistake when an 11 year old boy left a cup of soda on his porch overnight. The next morning, he found…frozen POPsicle!
Oct 23
How Big Is A Colossal Squid Really? | Deep Sea News -
Don't believe everything you read on the internet Facebook. If so, you'd be led to believe this cuddly little ocean creature could take down a Nimitz-class warship.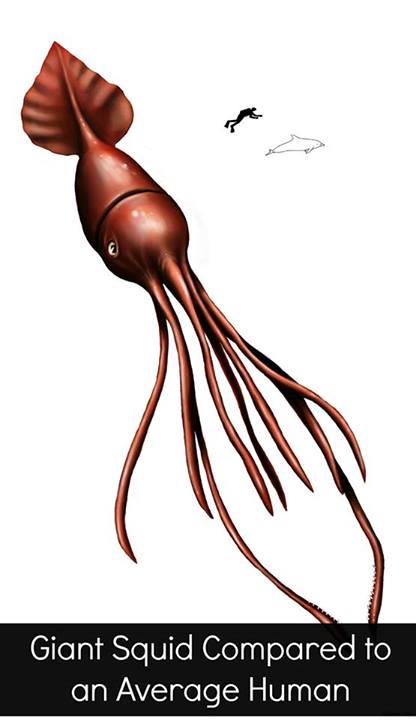 But in fact, it's really only this big.
+ mOarfish (aka. scary creatures) wash up on our shores.
Oct 01
Yosemite celebrates it's 123rd birthday.
(Sadly, it also closes today because of government shutdowns.)
P.s. This is my 123rd post.
Sep 12
Small town pizza place knows what community is all about - Imgur
"Mobile devices aren't a trend in our lives; they're our new reality. We're all quickly becoming multi-device users, starting tasks in one place and picking them up on another, reaching for the right device for the situation. There's a new continuum in our workflows, and the software we're designing for our new world needs to be aware of context. It needs to adapt to let you work on various devices." — MailChimp's New Mobile Experience by Aarron Walters | MailChimp Email Marketing Blog
All about Bob Potter - Everything I'd want you to know as a fellow student, potential employer, or client.
Jun 18
Student, Marketer, & Web Designer